FEATURES
Living Areas

Kitchen and Bath

Premium Features

Home Attributes

Full-size Washer/dryer
West Courtyard
Hamilton
This 1-bedroom, 2-bathroom floor plan features an open concept layout with an expansive balcony and den space.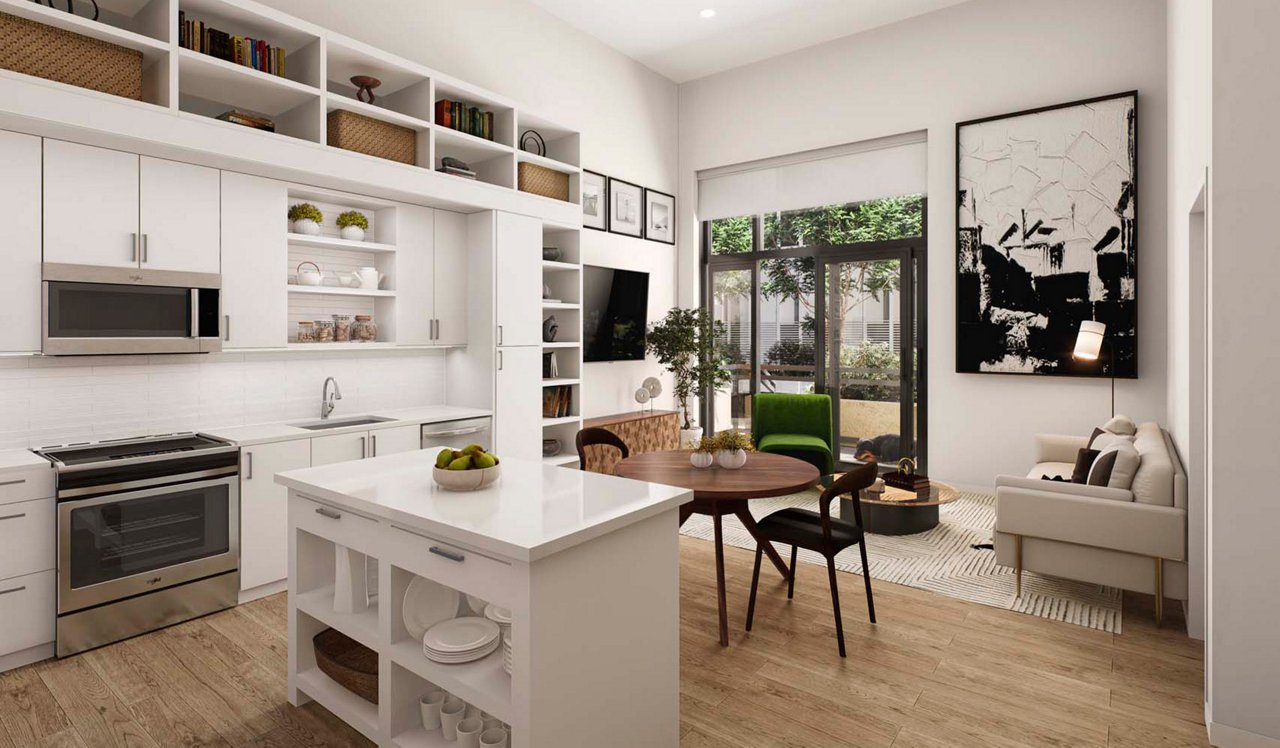 Picture Yourself Living Here
Pursuant to the District of Columbia inclusionary Zoning program, income restricted units are available at this development. Please contact the Department of Housing and Community Development at www.dhcd.dc.gov regarding the availability of such units and requirements for registration in the inclusionary Zoning program.